The delegates of the second international Triennial Conference of the Blind (1908) photographed outside Salford's Natural History Museum, Buile Hill.
The original tennis courts at Buile Hill, early twentieth century.
Detail of 'Eccles Wakes' by Joseph Parry, 1819.

Watercolour showing the arena seating prices, Salford Pageant celebrations (1930), Buile Hill Park. Salford City Archives.
The 700th anniversary celebrations of the granting of Salford's charter took place in Buile Hill Park in 1930. This group re-enacted the arrival of Flemish weavers. Queen Philippa (centre) was performed by Eleanor Cuddeford, a Labour Councillor and local magistrate.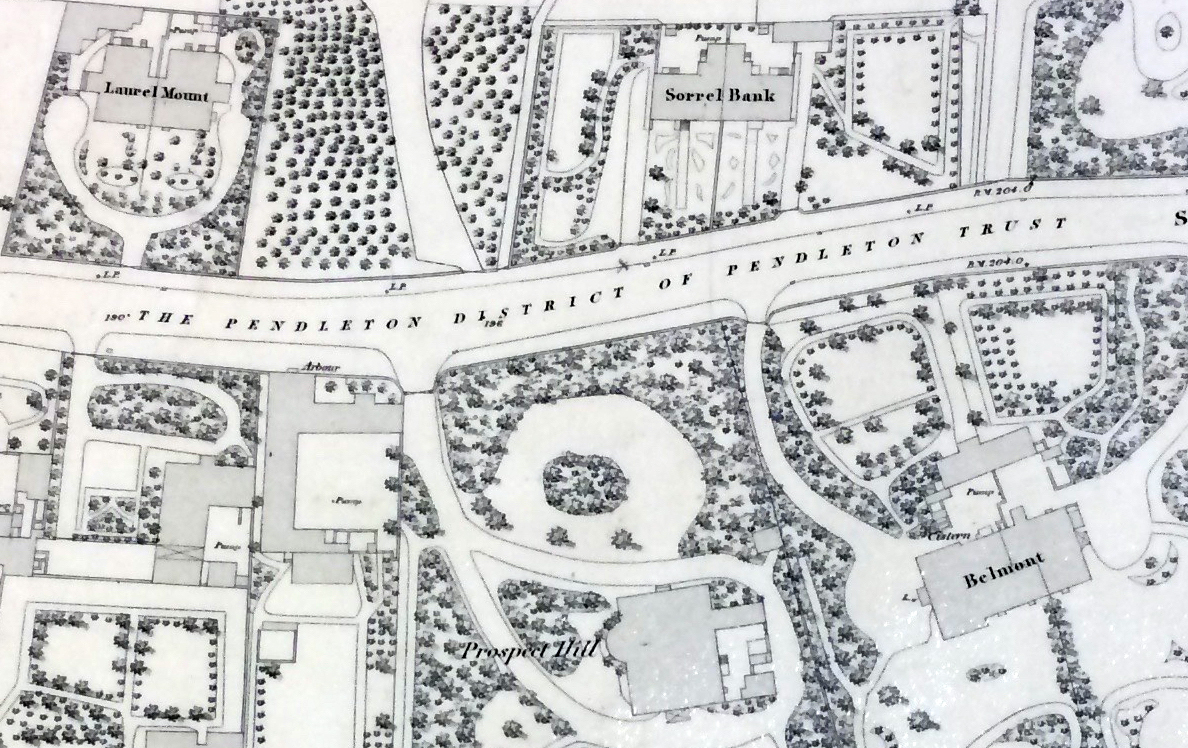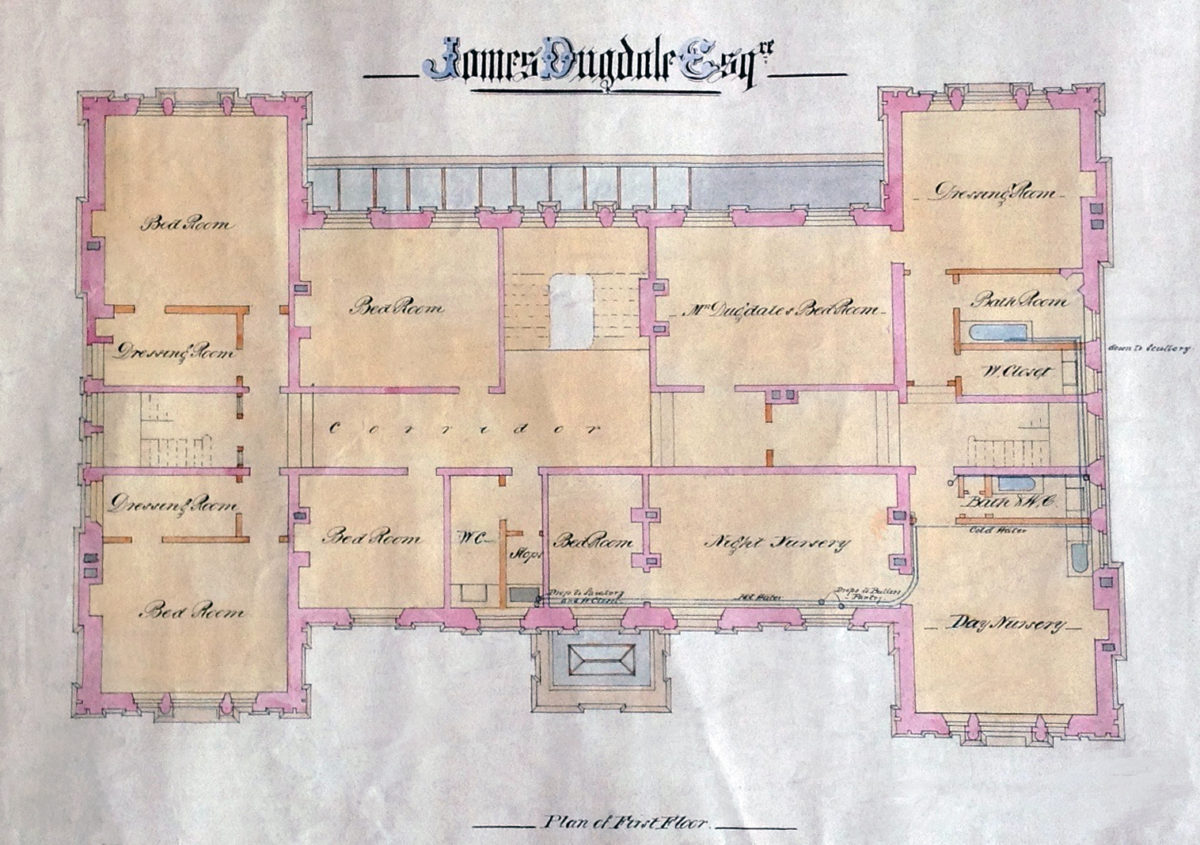 Hart Hill, first floor layout 1859, Walter Scott (architect) for James Dugdale. Salford City Archives
Hope Brow, Eccles Old Road looking east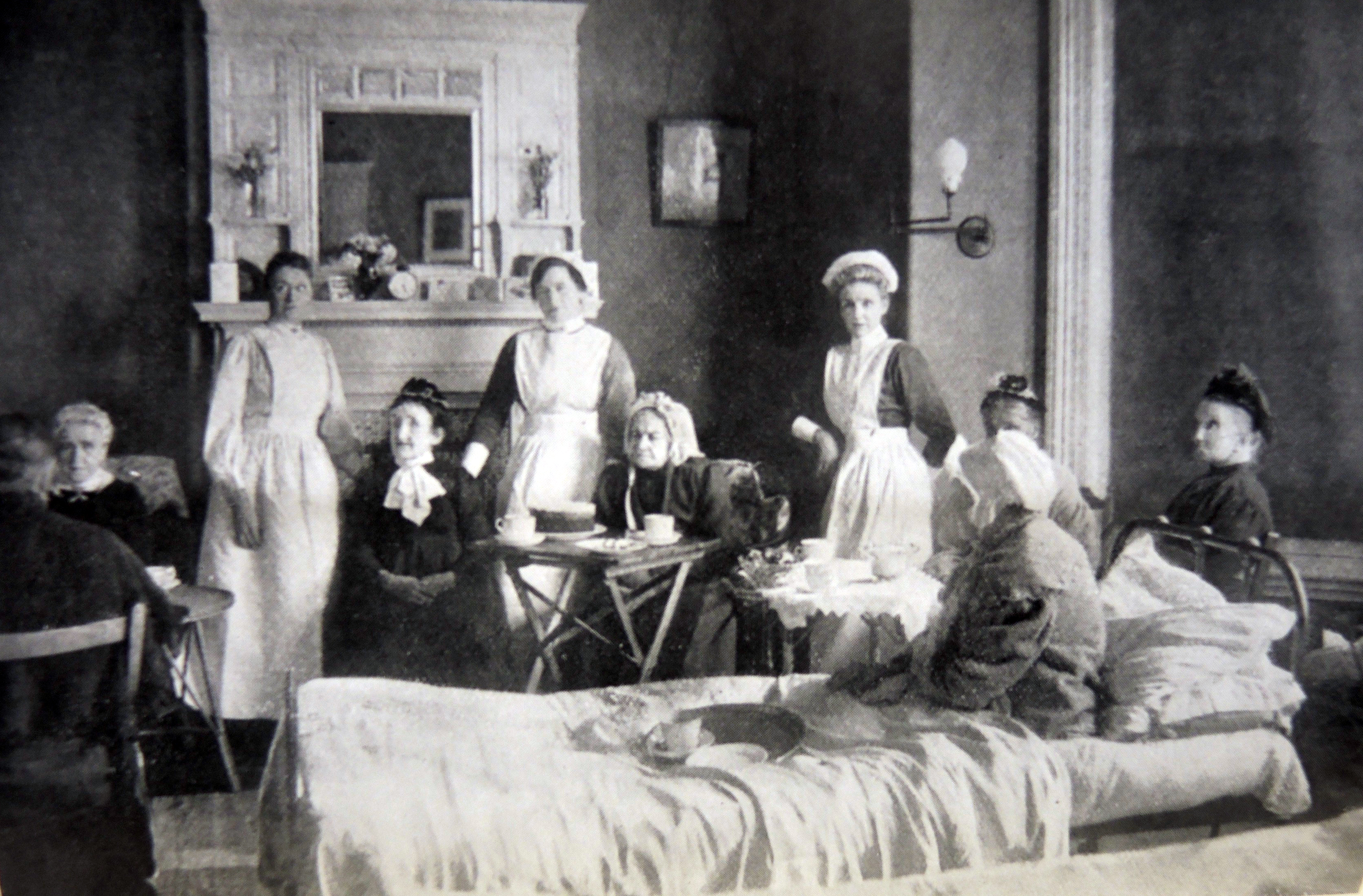 Manchester & Salford Blind Aid Society home on Eccles Old Road c 1920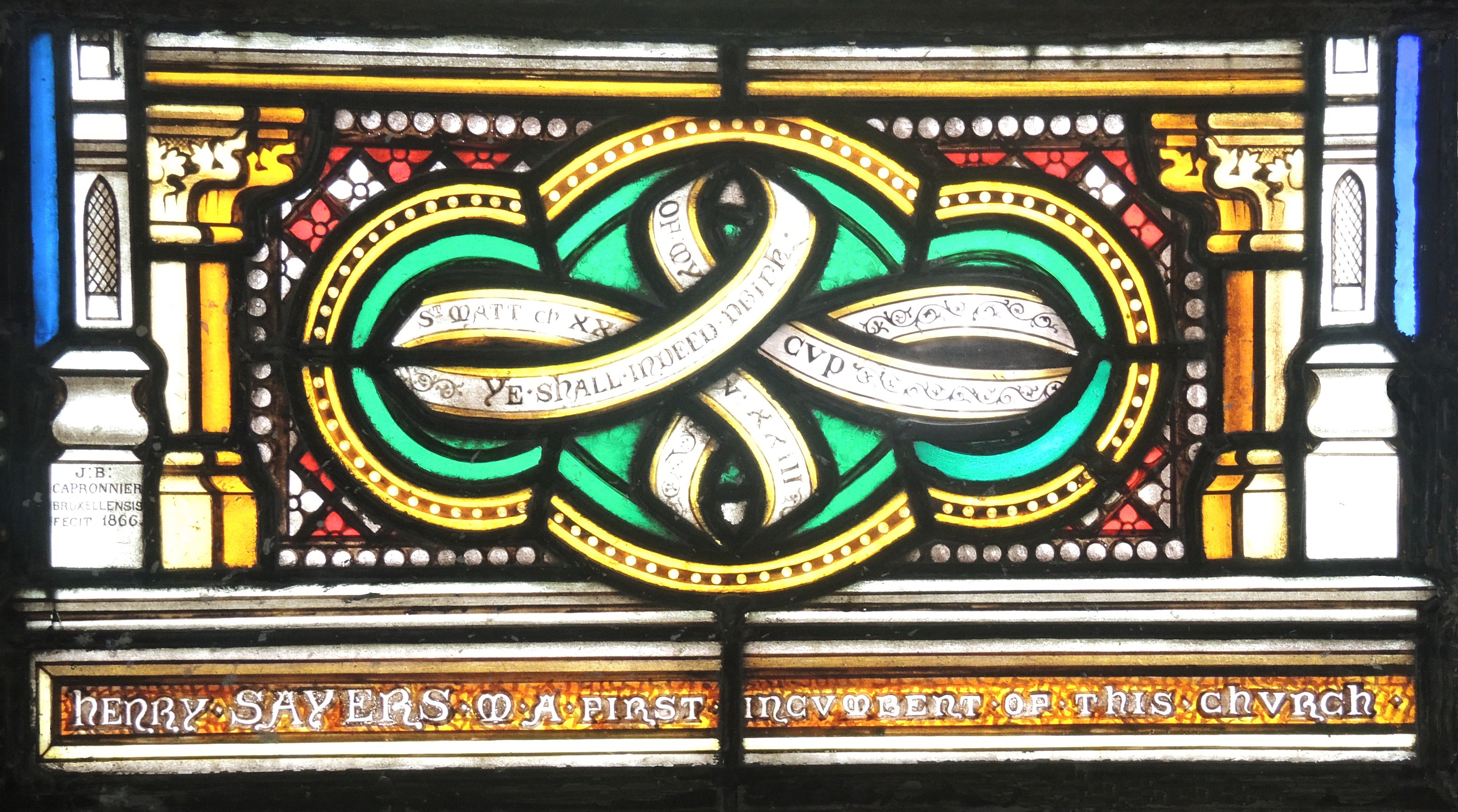 St James, Hope, detail of the stained glass (1866) by Capronnier in memory of Henry Sayers, the first incumbent.
The Nurses' Home, Hope Hospital built in 1926.
Building control plans and elevations for a house on Eccles Old Road. Salford City Archives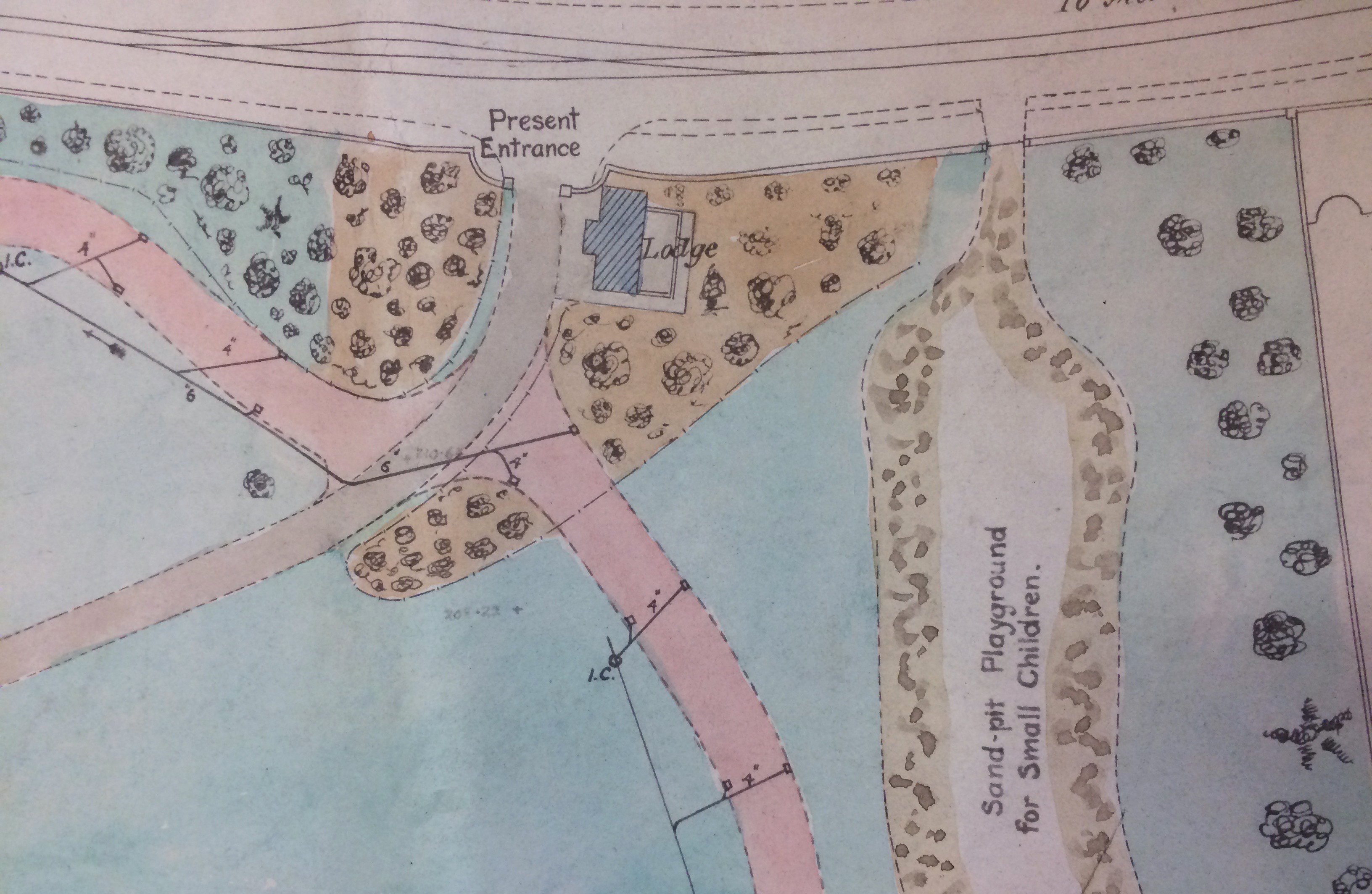 Buile Hill Estate - plans for the conversion to a public park c 1900. Salford City Archives
The lodge at Buile Hill sometime after the opening of the park. The lodge was probably built at the same date as Potter's mansion. The walls and gateposts were rebuilt around 1877.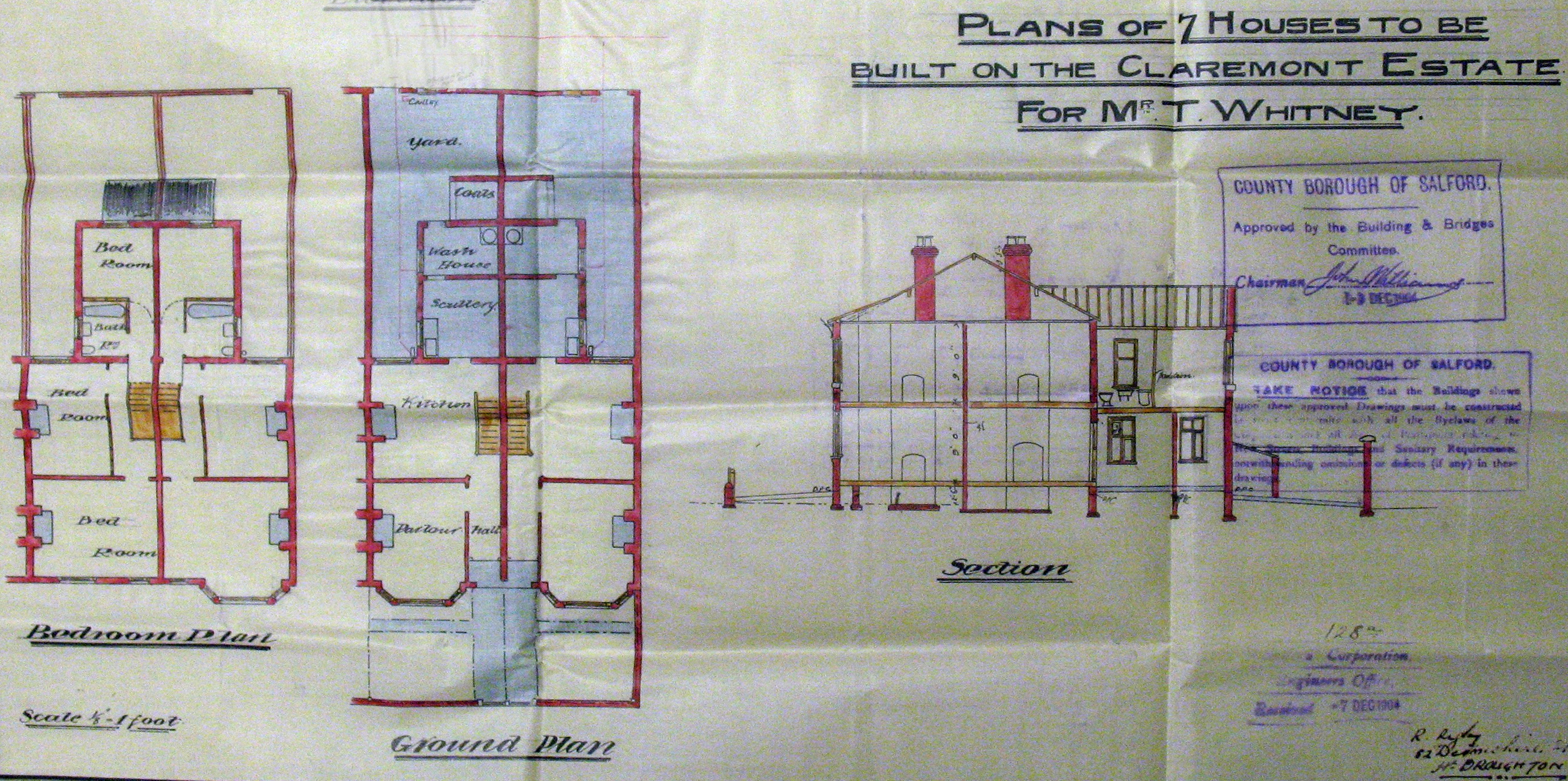 Claremont estate - building control plan. Salford City Archives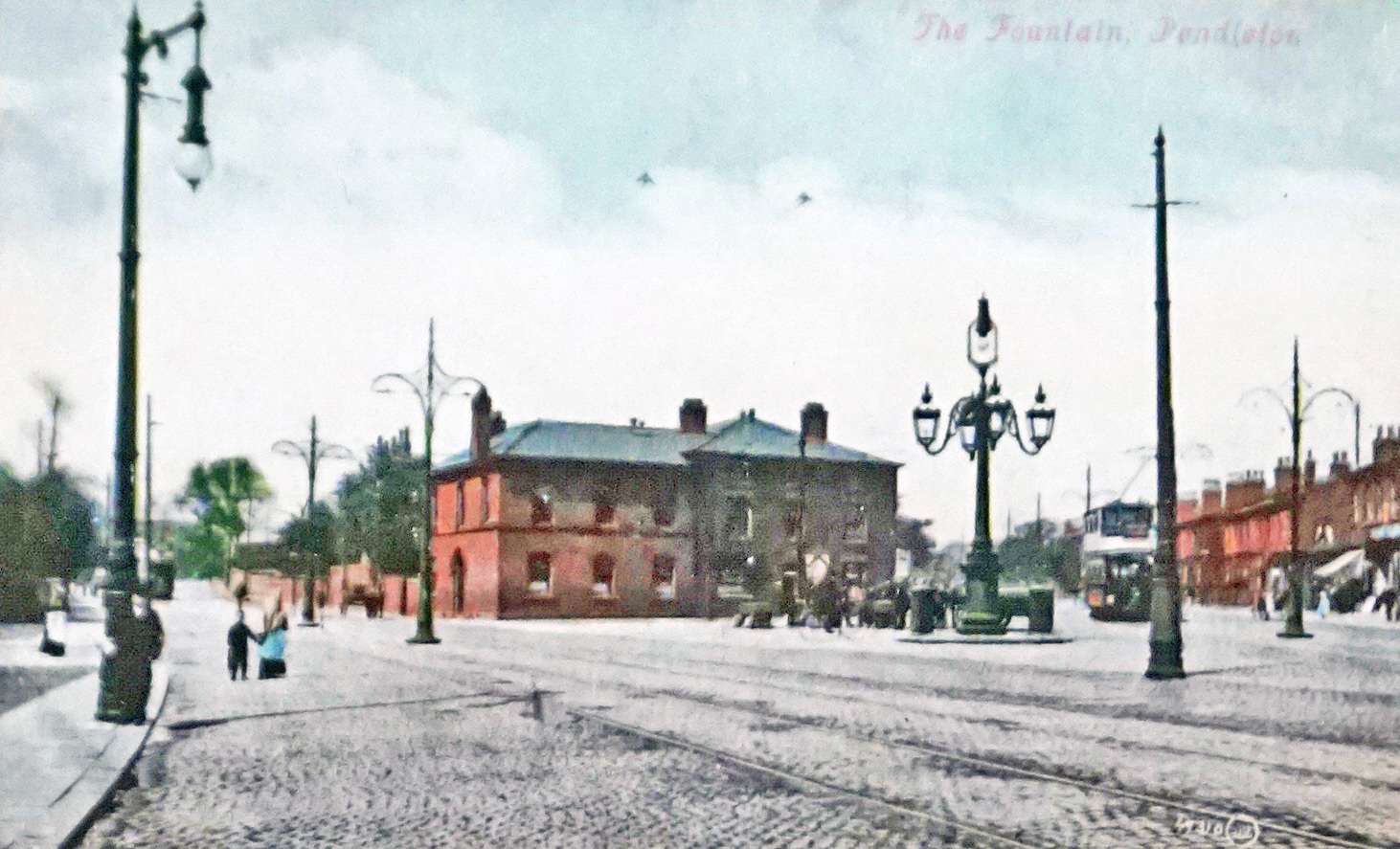 The Woolpack public house, a significant landmark from the middle of the eighteenth century, was at the confluence of two turnpike roads in Pendleton.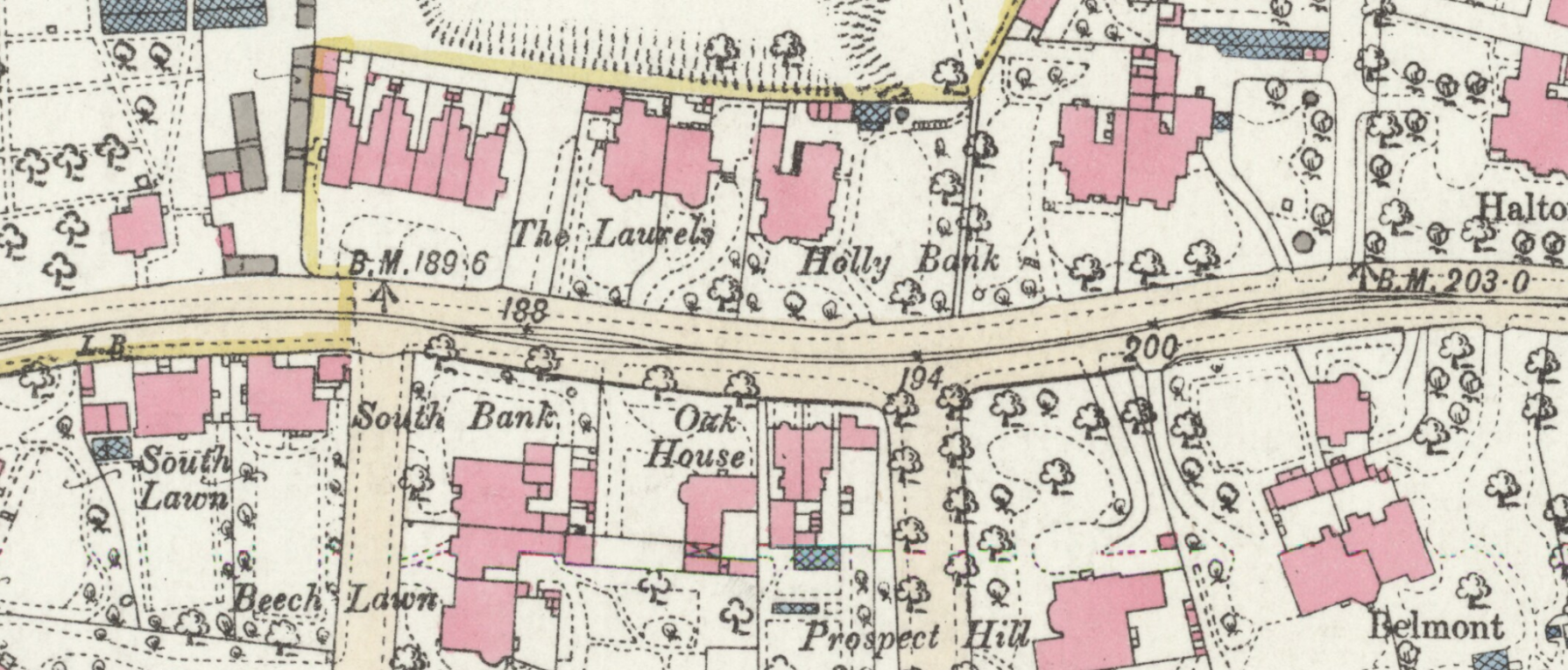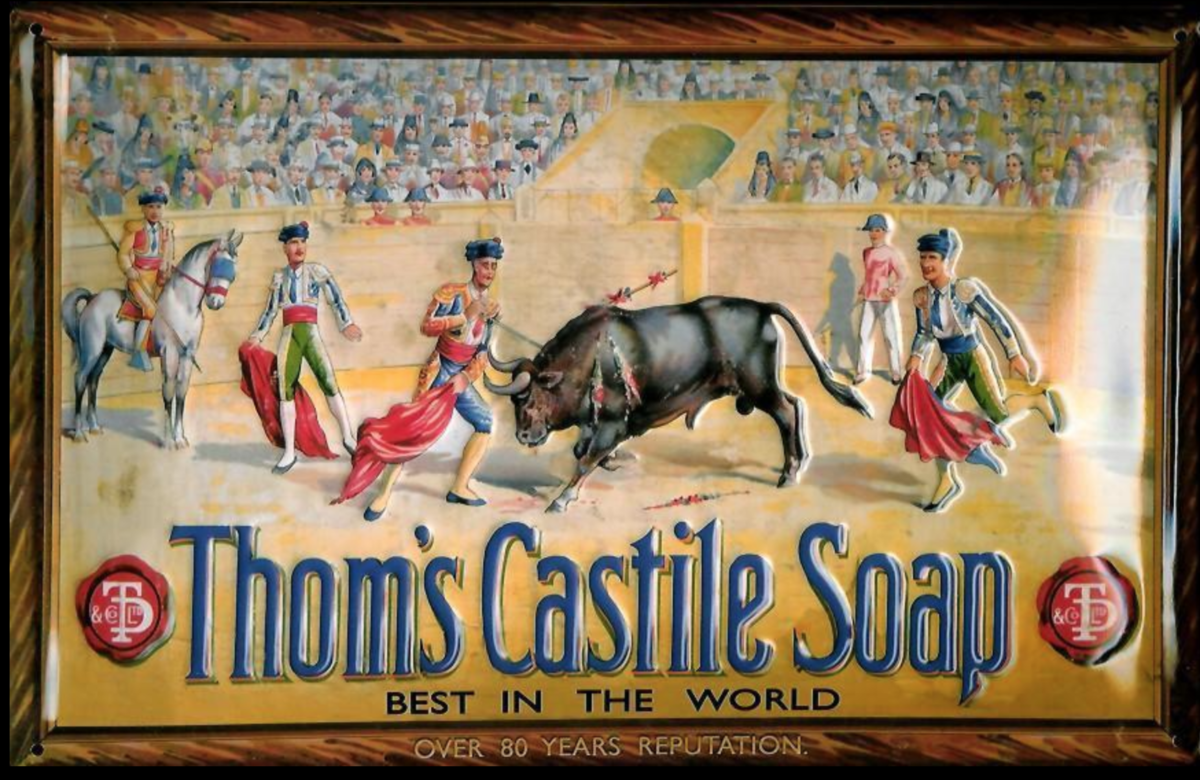 David Thom, successful business man and 'soap boiler' of Whit Lane, lived on Eccles Old Road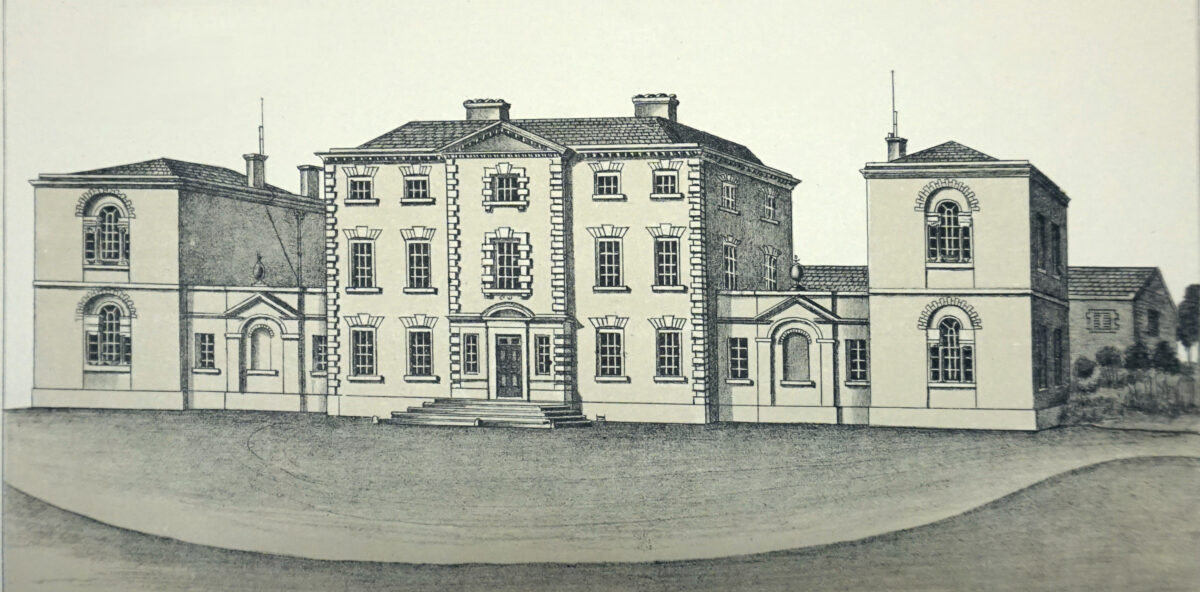 An artist's impression of Hope Hall during the time of Thomas Butterworth Bayley, one of its many influential residents,
A page from Macintosh's catalogue of 1853. The company was owned by the Birley family who lived in various houses in Pendleton, including Hart Hill.
'Going to Eccles Wakes' by John Collier (1708-1786) Salford Art Gallery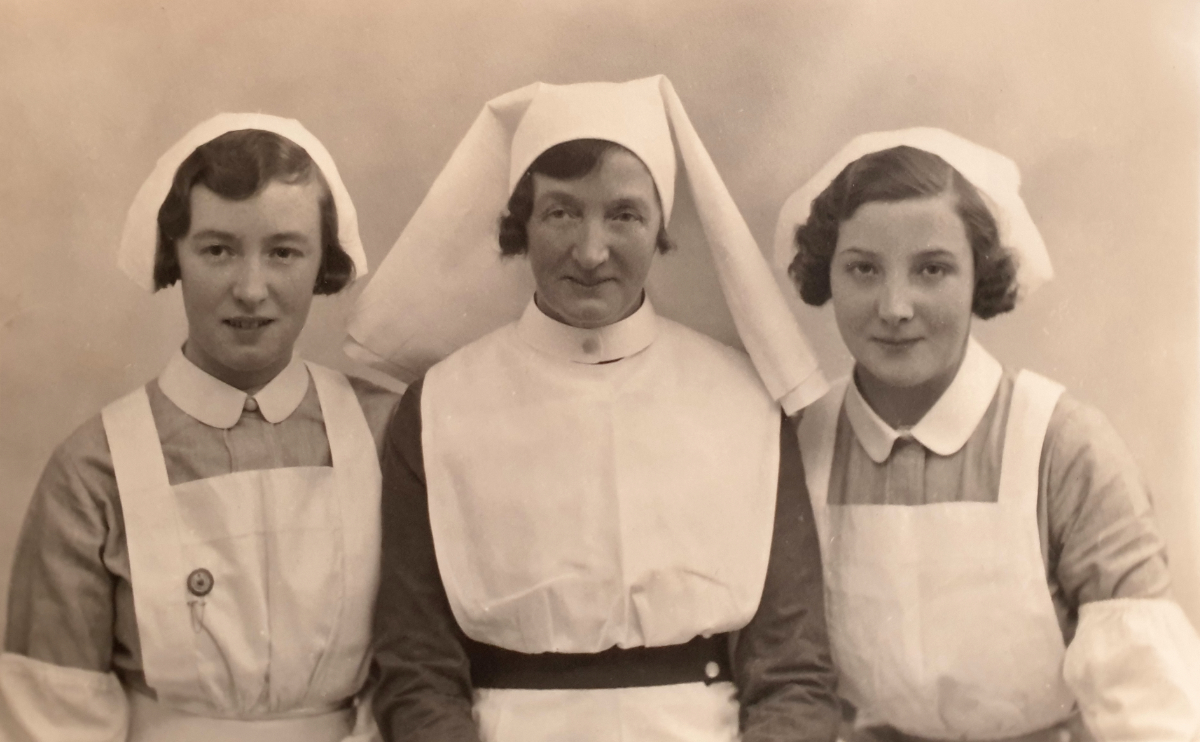 Centre Matron Midwife Annie Amelia Hipwell; left is her daughter Lilly, wearing her Children's Nursing badge, right is daughter Elsie, all nurses at Cleveland House
A fancy dress ball arranged by the Heywood sisters of Claremont for the people of Irlams o th Height shortly after the end of the First World War.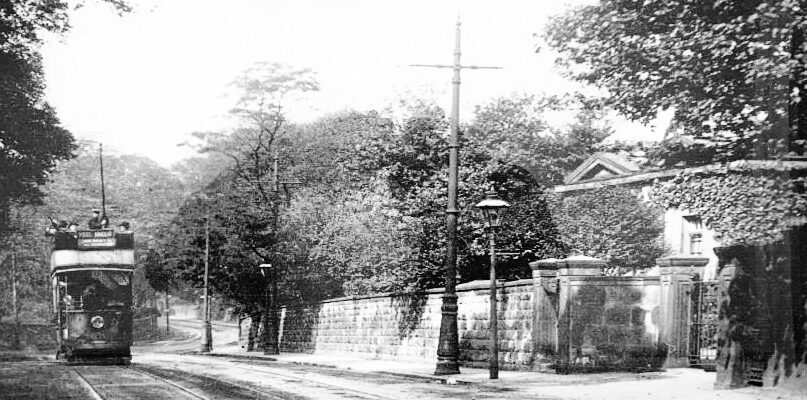 The Claremont gatehouse on Eccles Old Road.
Swipe left and right to view more slides
Welcome to the Eccles Old Road heritage website
A history of the road from the Woolpack to the White Horse