Around 1880 a house was built on land in front of the two villas at Belmont, (nos. 13 and 15 Eccles Old Road). For over 10 years it was simply known as 13a. By 1895, Kelly's Directory indicates it had been given the name Thornhill. Naming houses would have been important at at time when rapid development might lead to street numbers constantly changing.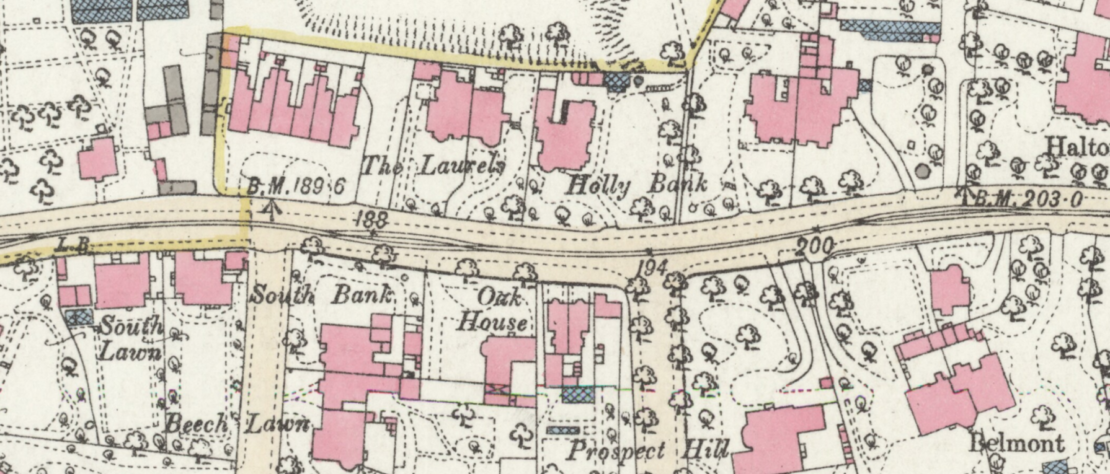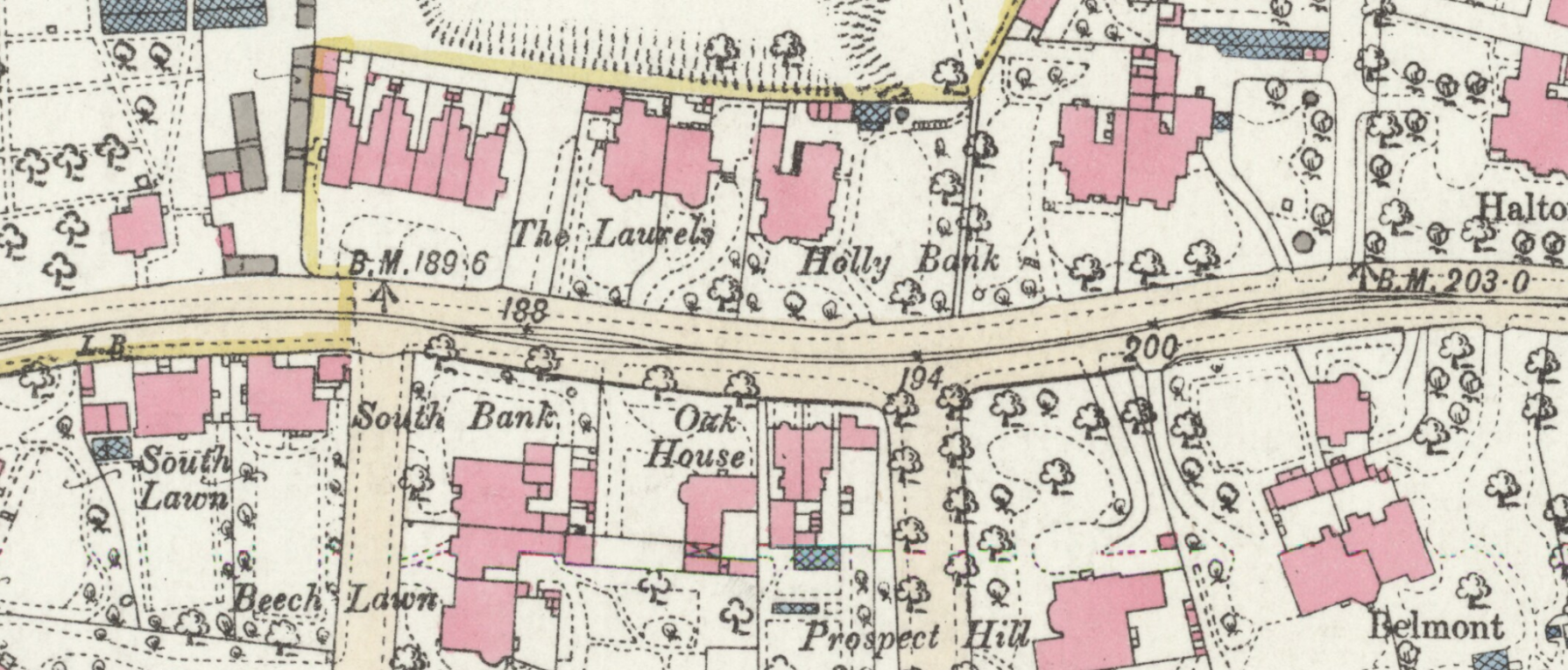 The first known occupant of Thornhill was Dr Boughton Addy, physician and surgeon, who set up a practice at the house. Other doctors may well have shared the premises. In 1895 Kelly's Directory lists Dr Judson Sykes Bury; by 1897 Boughton Addy was in medical partnership there with Dr Philip Worley. Dr Addy was by this time living further along Eccles Old Road at South Bank, leaving Thornhill to Philip Worley and his young family.
Slater's Directory for 1904 indicates that when one of the Belmont villas became vacant in 1903, Dr Worley moved his family from Thornhill into Belmont 1. The former doctor's residence was then taken by the Manchester and Salford Blind Aid Society. The Society had been established in 1900 by Isabel Heywood of Claremont and Alice Mather. Its first home had opened at Hulme Place on The Crescent shortly afterwards. Thornhill now provided a home for visually impaired women. In 1908 the home was moved from Thornhill to larger premises at The Elms, further west along Eccles Old Road.
For the next 10 years or so, Mrs Edith Osbaldestone was in residence at Thornhill. She completed the return for the 1911 census, recording that she was a 38 year old widow from London who made her living as a dressmaker. We learn that she was an employer and did not work from home, so may well have had business premises nearby. Thornhill was listed as having 11 rooms and Edith took in boarders and employed one servant.
A succession of short-term occupants followed Edith Osbaldestone, until in 1924 Miss Violet Hewitt moved in and stayed for the next 10 years. We know little about Violet – maybe the release if the 1921 census will help us discover more.
From 1935 to 1938 a doctor again occupied Thornhill. John James McKane, MB ChB Physician and Surgeon, was its last known resident before Salford Council purchased the house for £1250 in 1938 in order to widen Eccles Old Road. Thornhill had ended its life as it had started, as a doctor's surgery.