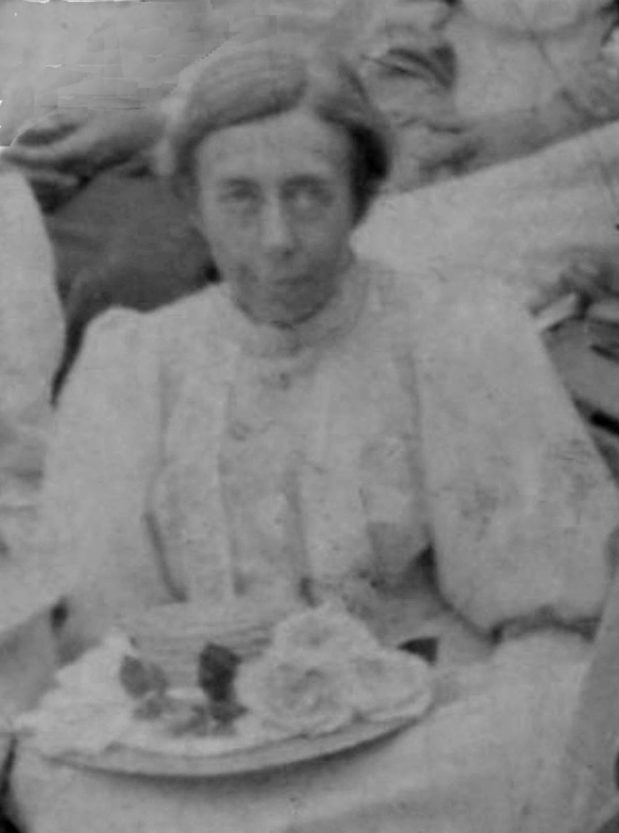 Caroline Birley (1851-1907) was a geologist, fossil collector, traveller and children's author. Born in Manchester she lived with her family at Hart Hill from 1865 to 1885. After the death of their father Thomas Hornby Birley in 1885, Caroline and her older sister Annie Katherine lived at nearby Seedley Bank.
The first female professional geologist Today Caroline Birley is recognised by many as the first female professional geologist. Her interest in geology started from an early age on family holidays on the Isle of Man where she collected her first specimens. Encouraged by her grandmother, Jane Leatham, Caroline developed her interest, subscribing to the Geographical Magazine from the age of thirteen.
Caroline's obituary in the Manchester Courier in 1907 records that she 'was well known in geological circles as the owner of a remarkable collection of fossils and minerals….Partly by purchase, partly by collecting in the field, she accumulated gradually a very considerable collection of specimens for which in 1888 she built a museum in the garden of the house which she shared with her sister, Miss Katharine Biriey, at Seedley-terrace, Pendleton. The meeting of the British Association in 1887 was a turning point in Miss Birley's life and brought her into contact with a wider circle of scientific men than she had known previously, and for the next twenty years she did not miss one of the annual meetings'
Expeditions Joining the Geologists Association in 1890, she embarked on many expeditions including visits to Egypt, Denmark, Faeroe Islands, Malta, Algeria, Canada, USA and the Azores. On her trips to Faxe in Denmark in 1888 and 1891 she brought back two new species of the genus Dromiopsis – D Birleyae and D Coplandae named after Caroline Birley and her friend and fellow traveller Louisa Copland. Caroline Birley's 1889 expedition to the Faeroes yielded six hundredweight of rocks containing zeolites. Minerals were collected on a trip to Colorado in 1897. In 1900 a new genus and species of Crustacean, discovered by her while on a trip to Folkestone was named Meso-dromilites Birleyae in her honour.
Move to London In 1896 Caroline Birley moved permanently to 14 Brunswick Gardens, Kensington, London spending her time working on her collection at the British Museum 'with the resources that it affords'. She died at her home in 1907 after a bout of pneumonia.
Estate and bequests 1907 Caroline Birley left an estate valued £17,768. She bequeathed £4,000 on trust for Louisa Copland during her life, annuities of £20 each to Mary Dunderdale, Nellie White, and Gladys Hobbs: £100 to the Salford Hospital; part of her collections of minerals and fossils, to be known as the Caroline Birley Collection, to the British Museum, and the remainder to the Manchester Museum, Owens College, Manchester, 'desiring that they shall not be handled by the students'. The residue of her estate was left in trust for her brother Francis Hornby Birley, her sister Annie Katherine Birley, and other family members. The wishes in her will were not followed to the letter and the collection was also distributed by her trustees between museums at Bolton, Bury, Rochdale, Radcliffe and Warrington. Below is an extract from Caroline Biley's will .
Children's books Caroline Birley was also the author of several children's books. Published between 1879 and 1898 these included We are Seven (1879), A Heap of Stones (1881), Undine; a Romance of Modern Days; and Other Stories (1883), Oh Dear! What Can the Matter Be? A Tale of Churchill Wakes (1883), Jessamine and her Lesson Books, and How She Missed the Gipsy Tea (1887), and The Linen Room Window, or "What snow conceals, the sun reveals" (1898).
It was said that her 'womanly charm and brightness of disposition attracted to her a large circle of friends, to whom her death, at a comparatively early age, comes as severe blow'. She is buried in Lingfield Churchyard, Surrey.