Annie Amelia Hipwell (1885-1985), from a working class family in Oldham, may have been destined to spend her life working in cotton mills, alongside thousands of other young women. Instead, she took another path and spent over 30 years helping to deliver a whole generation of Salford babies.
Annie Amelia Hipwell was born in Hollinwood, Oldham on 5 Nov 1885. At 22, she married Edward Jones at St Catherine's, Barton. On the 1911 census, she was working as weaver of cotton shirting.
Annie changed her life over the next 10 years and in 1921 she qualified as an enrolled midwife, living at 44 Gilda Brook Road. Ten years on, the register of midwives lists her at 2 Half Edge Lane. From 1932 until at least 1944, Annie was at the Cleveland House Nursing Home, on the corner of Eccles Old Road and Lancaster Road. The 1939 Register lists Annie Jones with her husband Edward. She is described as Midwife Matron. Also listed at Cleveland House as an Assistant Nurse is Gertrude Hipwell, Annie's youngest half-sister.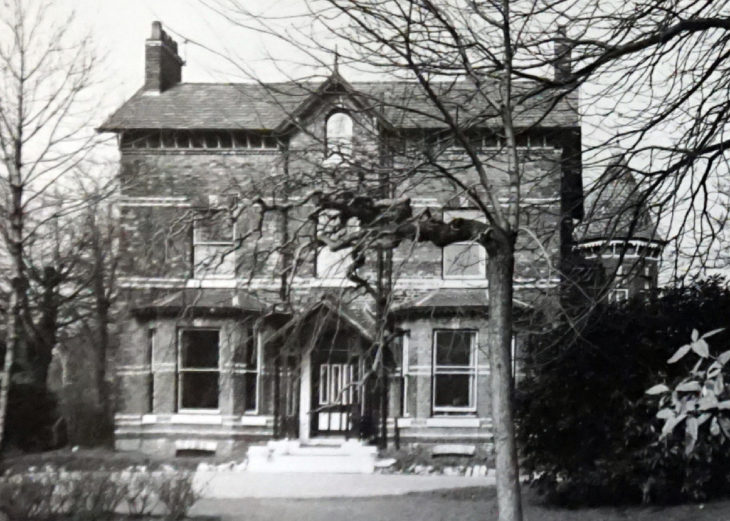 Annie worked towards the end of her career at the Clarendon Nursing Home in Eccles, another maternity home. She is listed there on the 1955 register of midwives. It appears that retirement took her to Birkenhead. Sadly, she was widowed three times, dying herself at the good age of 99 years in 1985.
From 1939 to 1949 Manchester Evening News family notices announced over 500 births at the Cleveland Nursing Home. Many living Salfordians may well have been delivered by Annie Hipwell.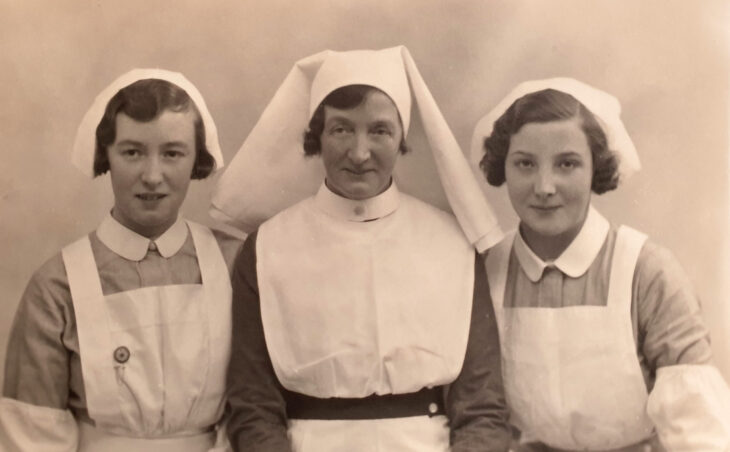 Annie's daughter Lilly qualified as a nurse at Royal Manchester Children's Hospital at Pendlebury, whilst living at Cleveland House. Perhaps Matron Annie Jones had founded another Salford medical dynasty? We managed to trace a relative of Annie's late grandson. We were pleased (though not surprised) to find that Annie's granddaughter, also called Anne, had become a nurse and her nephew is now a doctor.