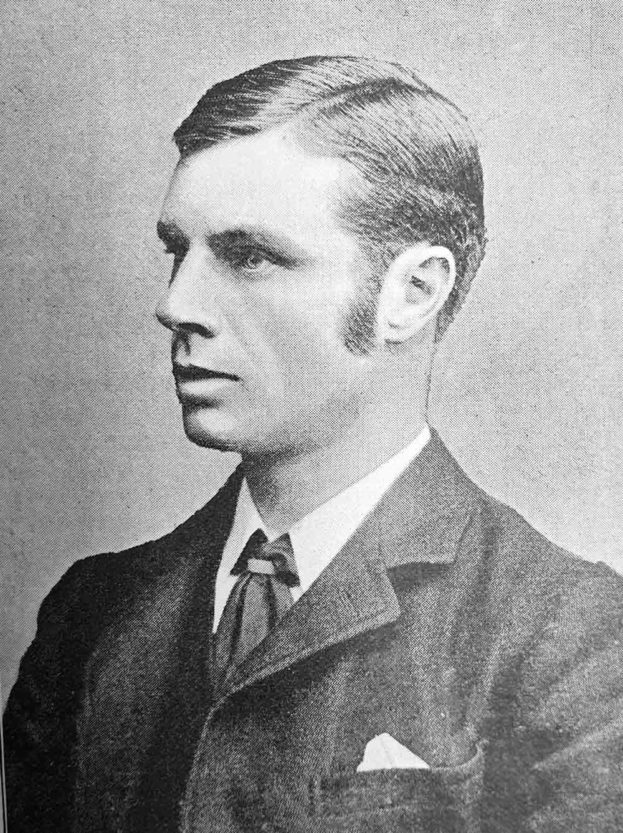 John Edward King (1858-1939) Distinguished classicist educated at Clifton College, Bristol and Oxford. High Master of Manchester Grammar School. Lived at Fairhope Avenue, off Eccles Old Road and then at Belmont. He ended his career back at Clifton College as Headmaster.
In 1890 the new High Master of Manchester Grammar School moved to Salford and took up his post. He initially lodged at 143 Bury New Road. At around the same time, Henry John Roby, newly elected MP for Eccles, moved into Hope Hall. As well as being a successful businessman and politician, Roby was also a classicist, and as a governor of Manchester Grammar, may well have been involved in appointing King to the headship.
Family Within two years, John Edward King married Mary Temple Roby, Henry John's daughter, at St James Church, Hope. The couple moved into Fairhope Avenue, adjacent to the Hope Hall estate. Sons Edward and Lancelot were born there and baptised at St James. Henry John Roby ceased to be Eccles MP in 1895 and had retired to Grasmere in the Lake District. In 1898 the growing King family moved into Belmont 2 at 15 Eccles Old Road. Their third son, Denys Penkivil, was born there in 1899.
High Master John Edward King was said to have maintained and enhanced his school's reputation as one of the foremost public schools in the country. His first Speech Day address demonstrated his understanding of the importance of a broad and modern education to the lives of his pupils:
"It is not merely by the number of honours that a school is to be judged, but by the number of its members whom it fits to take part as upright and useful citizens in all the various callings in which they may afterwards be placed….It is not for the Universities or the learned professions only that we should educate our boys. The greater number pass straight from school into the active business of life in the city around us. The days are gone when one uniform training was held sufficient for the needs of all." Quoted in Manchester Faces and Places
In 1903 King took the post of Headmaster at Bedford School. After seven years, he finally moved back to his old school, Clifton College in Bristol as Headmaster. He retired in 1923 and settled back in his native Somerset where he died in 1939
As a classicist he had specialised in Comparative Philology, publishing works comparing the Latin and Greek languages. In his retirement he continued his studies, publishing works on Cicero and Bede. Even in the year before his death he published an Inventory of Parochial Documents in the Diocese of Bath and Wells and the County of Somerset, 1938