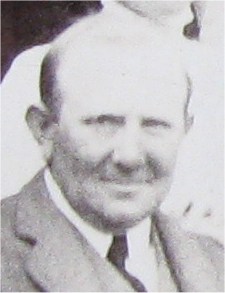 Myles Fenton Davies (1867-1928) was a solicitor in a Preston and Manchester based practice. He lived on Eccles Old Road for over 20 years, first at Fairleigh then moving next door into Hope Hall around 1908. The Davies family was the last to occupy the hall as a private residence. They were last recorded there in 1920.
Myles was born in Adlington, between Wigan and Chorley. His father Benjamin was originally from Lambeth, but as a master bleacher he prospered. He established the Huyton Bleachworks and lived in Adlington Hall, a large Georgian mansion which was demolished in the 1960s.
In 1881, the 13 year old Myles was boarding at Southgate School in Winchester. From there he went to New College Oxford and graduated with a law degree in 1889. Back at Adlington at the time of the 1891 census, he was articled as a law clerk. His father Benjamin was by then a JP and the family had seven servants.
By 1898, a fully qualified solicitor, Myles aged 31 was living on Victoria Crescent in Eccles when he married Ada May Hargreaves at St James Church, Hope. Just 20 years of age, Ada was the eldest daughter of Francis Hargreaves. Frank was himself a very successful mechanical engineer and steel manufacturer. At the time of his daughter's marriage he lived at Broom House, on what is now the corner of Eccles Old Road and Tootal Road.
Myles and his new wife moved into Fairleigh (also listed as 54 Eccles Old Road at the time). This is a house just west of Hope Hall, on the corner of Fairhope Avenue. It is currently known as Fairhope House, no.1 Fairhope Avenue, one of a pair of substantial semi detached villas, currently split into apartments.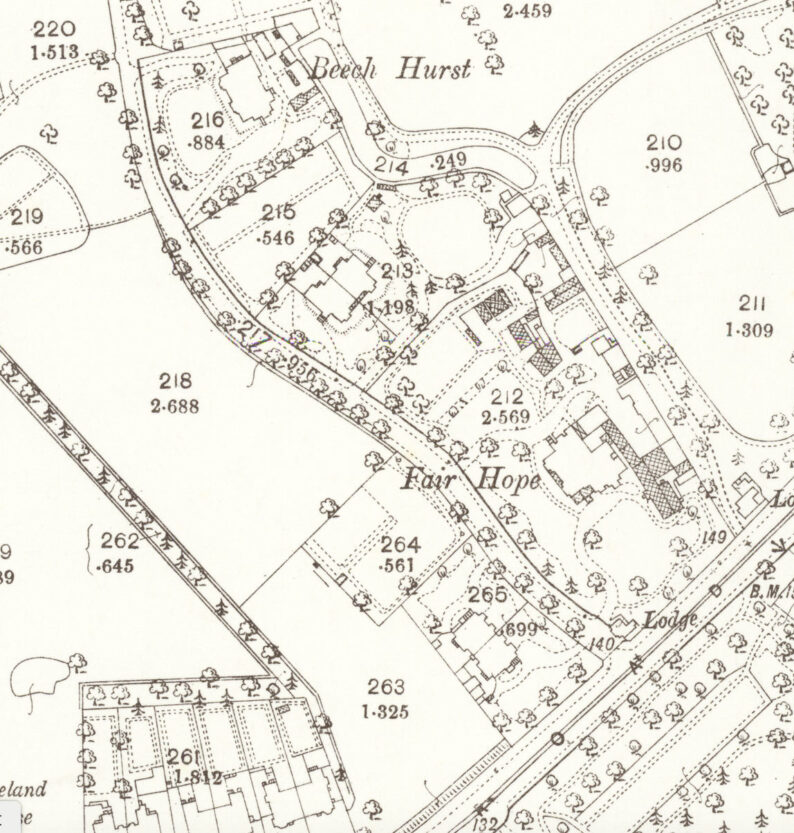 The couple's first daughter, Vivian Constance Fenton Davies, was born there in October the following year. The 1901 census shows us that the family employed four female servants – a cook, a nurse, a waitress and a housemaid. All were aged 26-29 and were migrants to Lancashire from Gloucestershire, Berkshire and Flintshire.
Three more children followed within the next eight years. All were baptised at St James. By the birth of their last child in 1909, Myles and Ada Fenton Davies were the occupants of Hope Hall. The 1911 census shows a much expanded household, with a governess and seven female servants, all but one had been born outside Lancashire.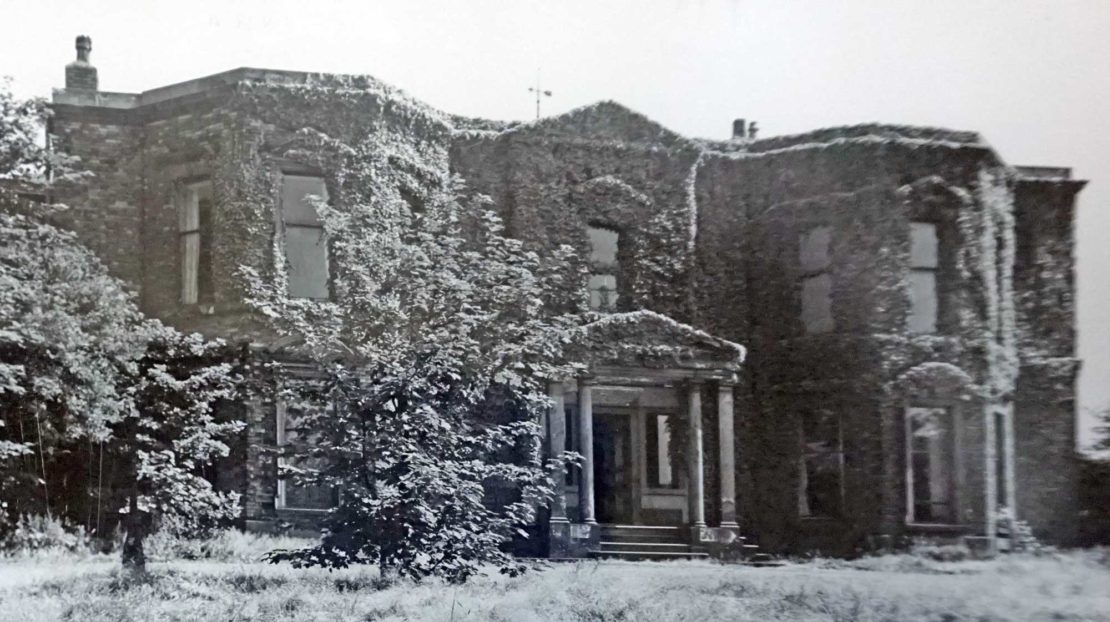 The 1911 census was the first to ask about the numbers of rooms in each dwelling. These were to include the kitchen, but exclude any bathroom, WC, scullery, landing, lobby, office, warehouse and shop. We can see that Hope Hall consisted of 27 habitable rooms. Across the road at Broom House, Ada's father Frank Hargreaves was living with his wife and eight servants in 31 rooms. Ada May Davies, formerly Hargreaves, lived for the first 40 years of her life in the two largest houses on Eccles Old Road.
Myles Fenton Davies did not play a significant part in the political or social life in Salford and Manchester. He was initiated into the Manchester Social Lodge of Freemasonry as early as 1895 but little more is known of his role. His activities as a solicitor in the firm of Wilson, Wright and Davies of Mosley Street are not well documented. He did appear successfully as a defense witness in the 1916 trial of his friend's chauffeur. The driver was charged with dangerous driving by speeding in order to get Davies to the train station. Despite evidence from the arresting police officer and two witnesses, Davies maintained the chauffeur was driving safely, and his version was accepted. The case was dismissed to avoid the chauffeur having his license endorsed!
Myles and Ada left Hope Hall in 1920, and appear to have moved to Bradford on Avon, although official documents continued to give his office address in Mosley Street, Manchester. He may have been semi-retired, moving to the south west for health reasons. In 1928, at the age of 61, he died in a London hospital after an operation. He was brought back north for burial and is interred at St Mark's in Worsley. He left over £28,000 in his will. Ada May survived him by almost 40 years, dying in 1965 in Bath and leaving over £50,000.